OUR SERVICE PLEDGE
We'll return your call within one business day. We'll keep all appointments.  We'll give you a free, written estimate, and we'll live up to it.  We'll clean up after our work.  You won't even know we've been there. Our customer Satisfaction Policy is:
If anything is wrong, we'll make it right.  Period.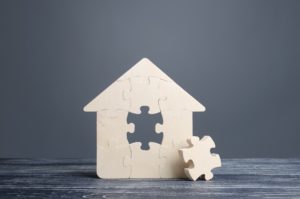 Personal Safety
Ladder falls are the second most common reason people end up in the hospital, second only to automobile accidents!
Property damage
Water is an incredibly destructive force, causing millions of dollars of property damage per year. Here are some of the results of property damage that can be cured through a well engineered gutter system: Rotting fascia; rotting foundation; erosion; water damage in basements; ice and snow damage.
Seamless Eavestrough

Forty to fifty years ago, all eavestrough had seams. The more seams - the more potential for leaks.  Seamless eavestrough removes that problem, giving you a leak-free gutter, as well as a sleek looking gutter job.
Gutter Topper/Leaf Terminator
The first patent for a gutter protection product was issued in 1894.  Add over 110 years of innovation and you have some products that are simply engineering marvels. Gutter Topper and Leaf Terminator are our premium Gutter Protection products.
Heat Cables
Ice problems can be especially aggravating and potentially dangerous. Heat cables might be the solution you need.
Gutter Cleaning

For some customers, routine cleaning just makes sense, so we provide that service as well.
TORNADO DAM
When a tornado went through Williamston, MI, we were able to compare the performance of Gutter Topper and our competitor's product. Click here to see for yourself how Gutter Topper holds up in extreme weather.